IELTS Speaking is the same for both the general and academic tests, take a look at some tips and information about the speaking section here.
The speaking section lasts for 11-14 minutes
The listening is split into 4 sections

ID Check and greeting
Part 1 – questions and answers
Part 2 – a 1-2 minute presentation, with questions 
Part 3 – Discussion – 4-5 minutes

You will be speaking face to face with an examiner, whether computer or paper based.
It is recorded
The examiner who speaks with you will decide the result of the speaking test.
The examiner will control the length of the questions and answers.
Marking criteria:

Fluency 25%
Vocabulary 25%
Grammar 25%
Pronunciation 25%
Try some other IELTS sections:
Try some IELTS Listening questions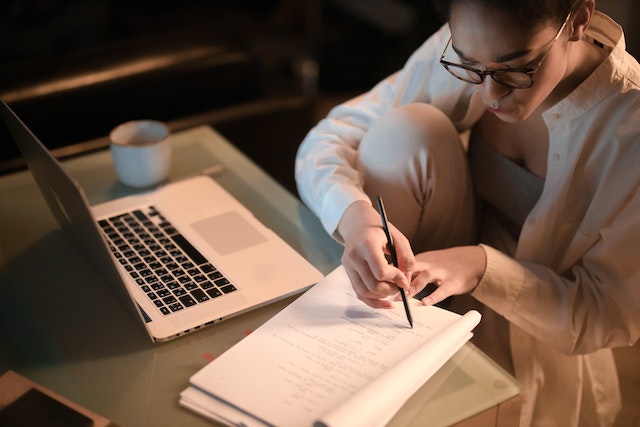 Linking Words – Use linking words, and many different ones. It is a great way to expand your ideas and is an easy way to boost your vocabulary score
Questions – You can ask the examiner questions to clarify meaning, or to repeat questions you didn't hear. Do not ask the examiner about their thoughts or opinions.
Thinking time – You can get the examiner to repeat a question if you need a little time to think about your answer.
Interruptions – You will probably be interrupted during your answers to a question. This will not negatively affect your score, but be prepared for it to happen.
Fast/Slow – As long as you speak with a consistence pace, it doesn't matter, so long as it isn't too fast or too slow.
Long/Short Answers – Try to give as much detail as you can in all your answers, without compromising accuracy. If you can speak, speak, if not, then move on to the next question.
Wanna/Gonna/Im'a/etc…  – YES! It will help your pronunciation score, ONLY IN THE SPEAKING SECTION!!
UMM/AHH – Try to memorise some sentences to fill the time you take to think of an answer, e.g. well let me see, I'm not exactly sure, I've never really considered, etc…
Lie? – Yes, if you can create an interesting story that shows off your English, go for it!
Corrections – Do not correct small mistakes, you can clarify meaning if you feel that the meaning of what you said wasn't clear.
Off-Topic – It is recommended to follow the prompts in part 2, but if your presentation flows naturally, it's not a problem if you go off-topic. If the examiner feels that you have changed the topic to something you might like to talk about, they might discount this section.
Join classes today and
put some of your new grammar into action