The TOEFL Listening section is an area you can score some good easy points. Take a look at the main information and tips to help you get the best score you can!
The listening section lasts for around 60-90 minutes
There are 5/6 listening sections, each with around 5/6 questions
The first 2 sections contain conversations in a university setting lasting 3 minutes.
The last 3/4 sections are lectures that last 3-5 minutes.
The listening cover a variety of subjects. 
After each audio, there is a set of questions asking about the information in the audio.
You have 20 minutes in which to answer questions.
Most of the questions following the lectures and conversations are multiple choice questions with four choices and a single correct answer.
Try some other TOEFL sections:
Try some TOEFL Reading questions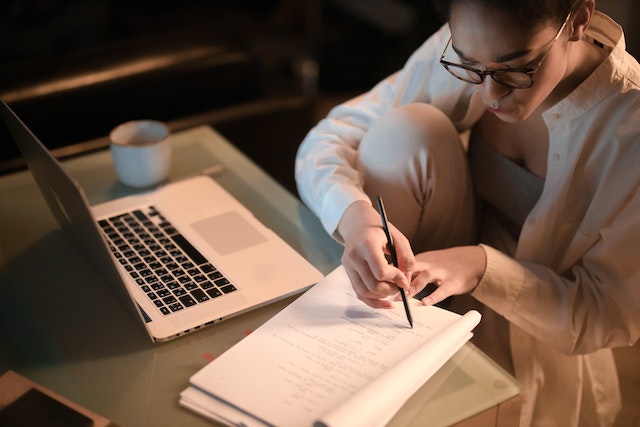 No Reading! – Don't read transcripts or passages when doing listening practise, you need to develop your listening skills, so only read once the tests are complete.
Notes – learn to take notes while listening, practise taking down key information.
Question types: 
gist – content – "What is the topic of the discussion?"
gist – purpose – "Why does the professor mention…?"
detail – "What is stated in the passage about…"
understanding the speaker's attitude – "What is the professor's opinion of…?"
understanding the function – "Why does the professor say this…"
making inferences – "What does the speaker imply about..?"
understanding organization – "How does the professor organize the information about…"
Structure – Listen to different TOEFL examples and understand the different structures:
Conversation

First, a problem is presented by the student.
Next, the campus worker offers a solution.
Lastly, the student or campus worker typically describes the steps needed to take to solve the problem. 

Lecture

Cause and Effect
Historical Narrative
Problem and Solution
Sequence of Steps
Compare and Contrast
Category with Specific Examples
Vocabulary – Words are less important in the listening, rather than practising to understand the general ideas and gathering details.
2nd speaker – During the short conversations between two people, the answer is often (but not always!) said by the second speaker.
Agreement – Learn about the different ways people show agreement or disagreement in a conversation.
Guess – Not sure, just Guess!
Join classes today and
put some of your new grammar into action